Special features
Mai-Kai cocktail guide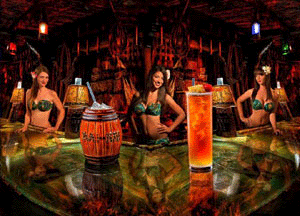 Join the Okole Maluna Society as we review more than 50 of The Mai-Kai's amazing tropical drinks, plus get exclusive recipes and add your ratings.
Updated: Lost Cocktails of The Mai-Kai
A Taste Of ...
Dada in Delray Beach
Popular eatery serves up events, music, art, cocktails, culture
Imagine yourself at a secret house party with you hippest friends, freshly made cocktails, eclectic music and a great chef. Dada makes that happen.

Restaurants, nightlife


Hullabaloo jazzes up Clematis Street with inventive cocktails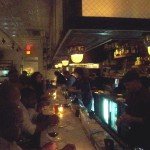 A preview party for the new gastropub and craft cocktail bar in downtown West Palm Beach was the scene of controlled chaos as bartenders, chefs, and staff kept the high-quality food and drinks flowing nonstop.
Preview: Hullabaloo to raise a ruckus Sweetwater introduces new cocktails, huge spirits menu

One of South Florida's premiere spots for craft cocktails has raised the bar again with the debut of some long-awaited new concoctions plus a monster spirits menu that runs a whopping 70 pages. REVIEW: Sweetwater Bar & Grill
A shining beacon of light in a food and drink wasteland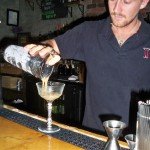 This dark and mysterious speakeasy has with little fanfare become the area's preeminent hidden gem for inventive adult beverages, plus gastropub-style food that's just as decadent and delicious.

More restaurant, nightlife news
• Old, new favorites take home awards
• Take 5 interview: Rodney Mayo

Cocktails


Need a punch recipe for 200? The Rum Rat Pack has it covered

The experts at The Hukilau's 'Rumposium' showed us how to fill a bowl with 630 ounces of deliciousness (including 240 ounces of rum) with style and flair.

Devotees keep Zombie alive
Presenting five crucial things you need to know about the key people and places who have ensured this powerful rum concoction's survival. To them, we raise a hearty Zombie glass in tribute.
Retro culture
Mini Mai-Kai Mystery Bowl
Stock your bar with this scaled-down version of a classic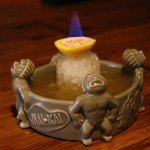 This new, smaller version of the famous Mystery Bowl is perfect for Tiki enthusiasts who want to easily re-create the mystique of the Mystery Drink.
• 6 ways to celebrate Tiki all year long
• Mermaids alive, well at Weeki Wachee
About The Atomic Grog
• What is The Atomic Grog?
• Contact us


Like us on Facebook
Interview & photos
Dick Dale: King of the Surf Guitar
Cancer survivor and rock legend: 'I had both feet in the grave'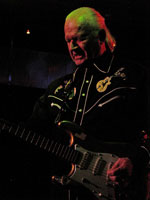 Rock 'n' roll icon Dick Dale is in the midst of a career resurgence at age 76, despite battling cancer and other serious health issues that would have derailed musicians half his age. Check out our exclusive interview and photos from his April 25 concert in Miami.
• See the interview | Photos

Recent events


Miami Rum Renaissance Festival, April 15-21

Fest featured great variety, but what about rum's future?

The fifth annual Miami Rum Renaissance Festival showed off an impressive new venue, some informative and entertaining expert speakers and, of course, hundreds of product samples. Let's hope the cane spirit's prognosis is just as positive.
News
Walt Disney World
Is Trader Sam's in the mix for
re-imagined Downtown Disney?
While we're excited about the overall expansion and potential revival of what was the once-thriving Pleasure Island bar and restaurant district, we're ecstatic about the possibility of Disney opening its second location of Trader Sam's Enchanted Tiki Bar.

Music




Los Straitjackets soar again with the release of 'Jet Set'

Those masked marvels of instrumental rock have launched a high-flying comeback after being dealt a paralyzing blow that would have pinned lesser bands. Jet Set is perhaps the band's best release ever.
Related: Florida at forefront of surf rock's contemporary renaissance
Eclectic podcasts broadcast the soundtrack to the Tiki revival

Sorting through 50 years of exotic and underground music can be daunting. Luckily, we have very capable podcasters to do the work for us.

Past events
Live coverage, photos


A hoppin' Hulaween party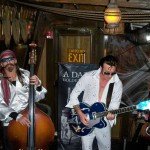 Slip and the Spinouts rocked the house during The Mai-Kai's fourth annual Hulaween party on Oct. 26 at the legendary Fort Lauderdale Polynesian restaurant.
Rockin' retro cocktail party
shakes up South Florida

The Mai-Kai's Molokai bar was jumping on Saturday night, June 9, as an eclectic mix of cocktailians, Tiki enthusiasts, retro hipsters, and surf music fans gathered for The Atomic Grog's first Mai-Kai Mixer. Click here for the review and photos.
Art & travel
The Dali Museum, St. Petersburg

Stretching the limits
of the imagination
The Dali Museum in St. Petersburg is a surreal experience in its own right.

Take 5
• Artist Mike "Pooch" Pucciarelli
The Hukilau, June 6-9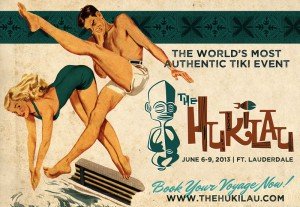 The Hukilau crowns winner of Deadhead Rum Cocktail Contest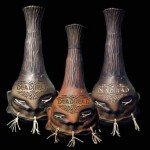 Nearly a dozen mixologists answered the call and submitted their entries featuring Deadhead Rum, a new craft spirit from Mexico that comes in in a distinctive shrunken head. The Hukilau announces new art show, entertainers, updates

"Bon Voyage: Sailing the South Seas" will feature 20 contemporary Tiki artists, while King Kukulele (right) and Skinny Jimmy & the Stingrays have been added to the schedule.

Art
Wayne Coombs, 1949-2012


Beloved Cocoa Beach artist and Tiki carver dies at age 62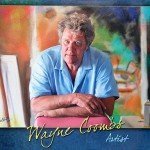 Wayne Coombs and his Mai Tiki carvings are a fixture not only in Brevard County and throughout Florida, but also in the worldwide surfing and Tiki scenes.
Event recap
Epcot International Food and Wine Festival

Miami mixologist shows how to jazz up your tired old cocktails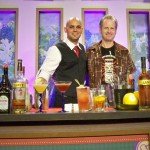 Freddy Diaz of AlambiQ Mixology demonstrated a few tricks (and recipes) with exotic liqueurs Cherry Heering and Xanté pear liqueur at a cocktail seminar. Disney raises the bar
for cocktails, decadent dishes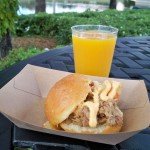 Sampling items from most of the 29 booths at the 17th annual event, we discovered improved drinks, the latest culinary trends, and mouth-watering treats. We even had time for a few educational seminars.

Culture
Epcot's 30th anniversary


30 great ways to celebrate
30 years of Epcot magic

Here are The Atomic Grog's favorite things to do at this eclectic combination of futuristic playground and food and beverage smorgasbord.
News
Walt Disney World
Major changes in store for Disney's Polynesian Resort?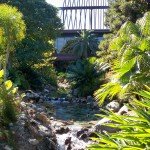 Two major factors may be pushing massive renovations onto the 40-year-old iconic resort affectionately known as "The Poly." Recent online reports seem to clarify some of the longtime rumors.
• More coverage of Disney World
Modern Retro Disney World
Walt Disney World's Enchanted Tiki Room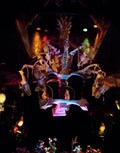 Attraction still charms, inspires
Keeping Walt Disney's vision alive since 1971, this landmark theme park attraction received a welcome refurbishment in 2011 that heralded the return of the vintage show that pays tribute to the original Enchanted Tiki Room at Disneyland.