Update/review: Artists shine amid copious crowds at Disney World's 40th
Related: Disney World's updated Enchanted Tiki Room has retro feel
Disney World is still cool at 40 thanks to retro artists Shag, Kevin & Jody
Walt Disney World has come a long way since Oct. 1, 1971. The resort celebrates its 40th anniversary Saturday with a 15-hour celebration at the iconic Magic Kingdom park, where it all started.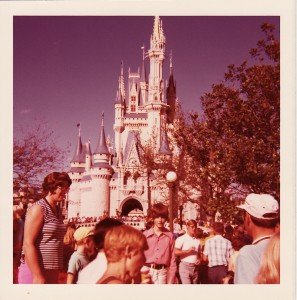 In 1971, there was just the Magic Kingdom, Fort Wilderness campground and two hotels (the Contemporary and Polynesian) connected by the Monorail. Now, there are four theme parks, two water parks, 30 themed resort hotels and much more. Whether or not the sprawling, 30,000-acre complex southwest of Orlando is the true realization of Walt Disney's vision (see video below) is debatable, but it's impressive nonetheless.
My first visit was in late 1972, and I still remember the joy and wonder of that day. I'm looking forward to the surprises Disney says are in store for guests on its birthday, although I've grown to appreciate Disney World for many different reasons.
Continue reading "Disney World celebrates 40 years of mid-century magic"