As promised, news and updates on The Hukilau 2019 are flowing like rum from a barrel as villagers gear up for Feb. 1, when tickets and hotel rooms will go on sale for the 18th annual Tiki weekender in Fort Lauderdale.
Announcements last week included this year's featured artist, plus countdown parties at Miami Rum Congress in February and The Mai-Kai in March featuring The Surfrajettes. Now, we have exclusive news that The Hukilau will be hosting its first guest room parties in nearly a decade. Scroll down for all the details …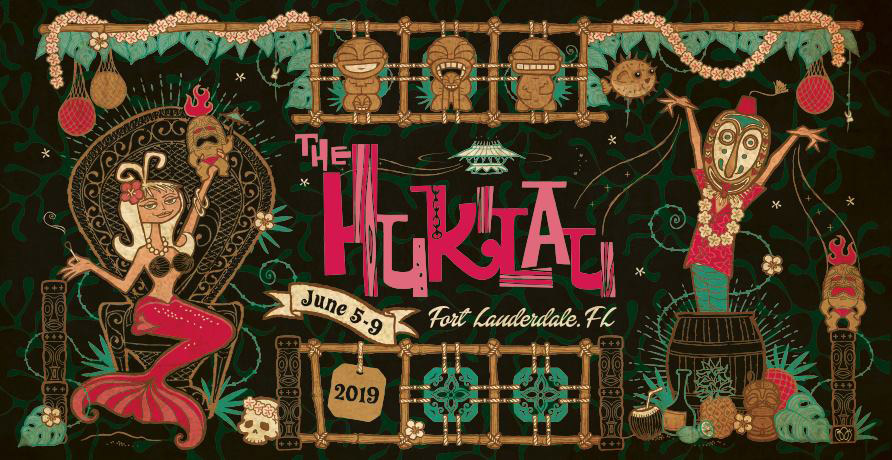 The Hukilau: June 5-9, 2019, at the Pier Sixty-Six Hotel & Marina and The Mai-Kai restaurant in Fort Lauderdale.
* TheHukilau.com | Facebook: Page and Group | Twitter | Instagram
Previous story: First official announcement promises enhancements, same vintage experience
NEW: Latest announcements on The Hukilau 2019
Hotel room parties return: It's been quite a while since The Hukilau's guests, known affectionately as "villagers," have been able to throw their own official full-blown room parties at the host hotel. It was 2010, in fact, when we last enjoyed an official "crawl," back when The Hukilau was at the Bahia Cabana and special guest artist Shag served as one of the room party judges. There's now a pent-up demand for such parties, but they have unfortunately long been a logistical challenge.
In 2019, however, The Hukilau organizers have risen up to meet that challenge. There will be 10 room parties approved by Pier 66 and sanctioned by The Hukilau, we're told. They will be held on one night only: Thursday, June 6, following the signature Tiki Tower Takeover. Organizers will begin accepting proposals for themed rooms starting next Monday, Jan. 21, and ending on Feb. 8.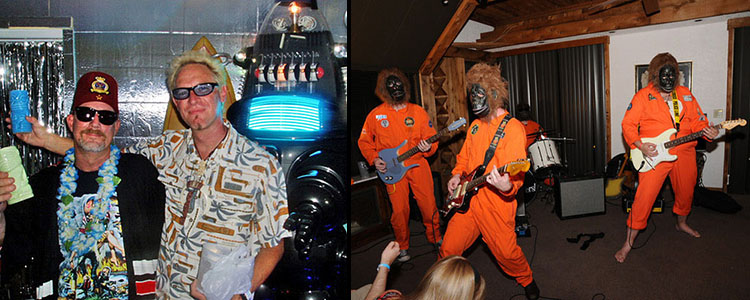 "This is a great opportunity for villagers to get more involved and help create and shape part of The Hukilau experience," said Richard Oneslager, the event's owner and head organizer. He explained that applicants will be selected with an eye toward creating a broad mix of styles and unique experiences. In other words, if you want your party proposal to be picked, be creative.
Continue reading

"The Hukilau 2019 updates: Hotel room parties are back, The Surfrajettes return to The Mai Kai, plus more"