Art Basel official site | Facebook page | Twitter | Design Miami
For art fans, the annual Art Basel Miami Beach can be ridiculously overwhelming. Running from Thursday, Dec. 1, through Sunday, Dec. 4, the 10th edition of the "most prestigious art show in the Americas" features more than 260 leading galleries from North America, Europe, Latin America, Asia and Africa showcasing works by more than 2,000 artists of the 20th and 21st centuries.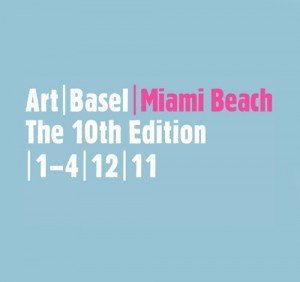 Art Basel Miami Beach is a sister event to Art Basel in Switzerland, founded in 1970 and called "the Olympics of the art world." Miami Beach organizers have boasted that their event has eclipsed the original Art Basel in size and popularity, attracting more than 40,000 attendees a year.
Running concurrently with Art Basel is Design Miami, an international design show that also has a sister event in Switzerland. It's a marketplace for collectible design, where the world's top galleries gather to present museum-quality exhibitions of 20th and 21st century furniture, lighting and art. It attracts some of the top figures from the worlds of design, architecture, art and fashion.
Continue reading "Art Basel bring explosion of art and events to Miami"