The Hukilau returns for its 18th annual Tiki weekender in June, serving up five days of immersive rum-fueled experiences at the Pier 66 Hotel & Marina and The Mai-Kai restaurant, both 62-year-old landmarks in sunny Fort Lauderdale.
Organizers made the first official announcement of 2019 on New Years' Day, promising the return of all the hallmarks that make the event one of the Tiki revival's top summer destinations. Tickets and hotel rooms will not go on sale until Feb. 1, but more details are due to be released throughout the month.
It will be the fifth straight year that The Hukilau has pitched its tent at Pier 66, and the 17th year at the legendary Mai-Kai. (The Hukilau launched in 2002 in Atlanta before migrating south to Florida the next year.) Below you'll find all the news from the initial communiqué, embellished with some of our favorite photos from last year's festivities to whet your appetite. Stay tuned for future updates on The Atomic Grog.
The Hukilau official sites
* TheHukilau.com | Facebook: Page and Group | Twitter | Instagram
THE HUKILAU 2019: Official announcement
June 5-9 at Pier 66 Hotel & Marina and The Mai-Kai, Fort Lauderdale.
Tickets and hotel rooms go on sale Feb. 1. Look for more details throughout January.
What can you look forward to in 2019? The same things you love:
* Rooms and events at Pier 66 (plus B Ocean Resort)


The views of Fort Lauderdale from the 17th floor ballroom at Pier 66 are stunning. (Photo by Chris Kridler)
* Same Wednesday through Sunday schedule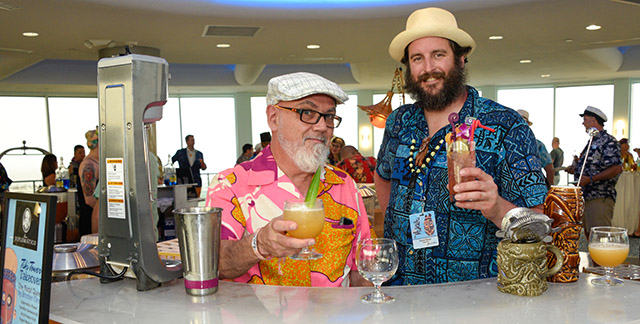 Guest bartenders at Thursday's Tiki Tower Takeover included cocktail legend Brother Cleve (left) and Doc Parks of Pagan Idol and Zombie Village. (Photo by Heather McKean)
* Tiki Treasures Bazaar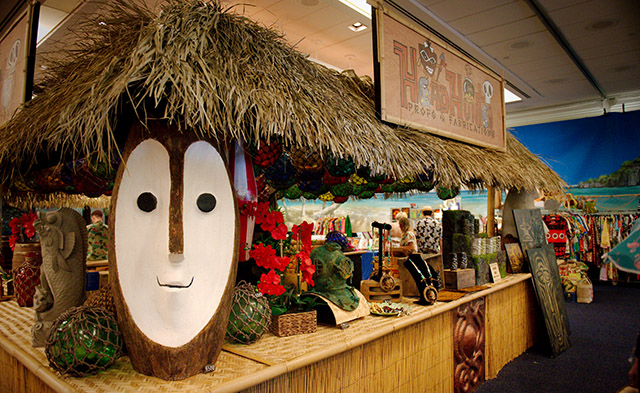 Vendors come from far and wide to The Hukilau. (Photo by Hukilau Mike)
* More photos from Hukilau Mike
* Tiki Tower Takeover (Thursday)

Italy's Daniele Dalla Pola (Nu Lounge Bar) always puts on a show. (Photo by Chris Kridler)
Continue reading

"Event preview: The Hukilau 2019 in Fort Lauderdale, June 5-9"