South Florida is about to become the epicenter of the rum world, at least for a week, with experts from around the globe descending for the fifth annual Miami Rum Renaissance Festival next Monday through Sunday (April 15-21).
2013 Miami Rum Renaissance Festival: Monday, April 15, through Sunday, April 21, at the Doubletree by Hilton Miami Airport Convention Center. For tickets and schedule, go to RumRenaissance.com.
Previous story: Rum festival's ascension mirrors explosive growth of cane spirit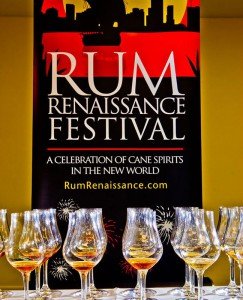 Large portions of the event are geared toward industry representatives (rum tastings, VIP parties, etc.) but there are two very big reasons for ordinary enthusiasts of the cane spirit to be excited:
* First and foremost, there are the Grand Tasting events held from 2 to 7 p.m. on Saturday and Sunday, April 20-21, at the Doubletree Miami Airport Hotel Convention Center. For your $50 admission (plus $5 parking charge) per day, you'll have the opportunity to taste samples from among more than 200 fine rums, including high-end sipping rums and craft cocktails. In addition, there will be island-style food and vendors selling tropical clothing and decor. Keep an eye out for free giveaways from the rum companies. For the price of three or four trendy cocktails elsewhere in Miami, you'll enjoy a five-hour total immersion in rum culture and learn a whole lot about what makes the spirit great.
Continue reading "Rum's best and brightest stars take center stage at annual Miami festival"