Updated June 3
The coronoavirus pandemic shows few signs of abating, bars and restaurants across the U.S. remain closed, and most events scheduled for the upcoming months continue to be canceled or postponed. Facing this bleak future, it was a forgone conclusion that The Hukilau would be forced to reschedule its 19th annual Tiki weekender scheduled for June 3-7 in Fort Lauderdale.


NEW: The Hukilau 2020: A week of virtual events honor 19th annual Tiki weekender, help those in need
You can pay homage to the canceled Tiki weekender with educational symposiums, a special virtual event at The Mai-Kai, plus more.
UPDATED: The Tiki Times
See what's canceled, rescheduled – plus new online events
Indeed, today's announcement sent to ticketholders does just that, but with a hugely ambitious twist. Rather than just regroup at some future date at the historic Mai-Kai restaurant and the beachside B Ocean Resort, organizers have announced The Hukilau "(MO)RE (ALO)HA Tour," a series of events across the country this summer and fall aimed at raising money for Tiki bars devastated by what have now become months-long shutdowns.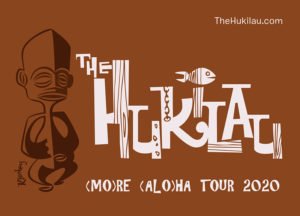 The tour will indeed include a return to The Mai-Kai for an 18th straight year, just without the hotel component. "Smaller local events can directly support our bars, and not require villagers to buy an airline ticket, or book a hotel," The Hukilau announced in the email. "We believe this is the best opportunity to bring the ohana together, and support our community."
More on The Atomic Grog
* Support Tiki bars now: Buy merchandise, make donations
* Expanded hot food menu joins cocktail 'Gallons to Go' as The Mai-Kai plans reopening
The announcement said The Hukilau is planning "5 or more stops on the tour." Besides Fort Lauderdale, other planned tour stops are Los Angeles and San Francisco. Potential events in additional cities are on the drawing board, among them Chicago, Pittsburgh, Denver, and Atlanta. The email confirmed that the tour will end Oct. 16 in London, site of the previously scheduled Hukilau London, presented in association with The UK RumFest.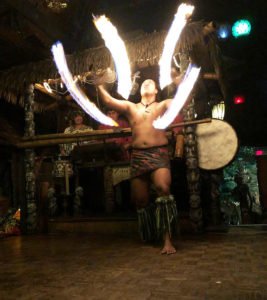 All of the U.S. dates and locations are still to be determined, the email stressed, adding: "We cannot set a schedule until we see how the health crisis and government restrictions play out." The tour is designed to be "responsive and flexible to changing conditions," but the hope is for events to take place throughout August and September. "There's nothing easy about the current conditions we are living in," it said, adding: "We have all grown more comfortable with a greater amount of uncertainty."
If you're already booked for the June event, you can immediately cancel your B Ocean Resort reservation with no penalty. But event ticketholders are being encouraged to hang tight while The Hukilau works out details on multiple options for villagers to transfer some of their payments. "Our number one goal is to support our bars and artists," according to the announcement from The Hukilau's organizer, Richard Oneslager, and his crew. Ticket-holders can email Aloha@TheHukilau.com for more information on their options. Also look for updates at TheHukilau.com.
New exclusive merchandise will be announced soon. Follow The Hukilau on Facebook and Instagram for info on special mugs and other Tiki treasures that highlight The Hukilau partner bars, as well as artists and vendors.
Continue reading "The Hukilau hits the road to spread aloha, benefit closed Tiki bars"