Updated July 25, 2013
Photos: Laramie Dean and Jimmy Dale in South Florida
Interview: Laramie Dean, inspired by mentor Dick Dale, overcomes similar hurdles
*** Friday, July 19 – Laramie Dean with Pool Party, Skinny Jimmy & the Stingrays, Hardship Anchors, Sandrats and D.J. Skidmark at Churchill's Pub, 5501 N.E. Second Ave., Miami. (305) 757-1807. Ages 18 and older welcome. Tickets $10 at the door, 8 p.m. [Facebook event]
*** Saturday, July 20 – Laramie Dean and Jimmy Dale perform an acoustic set during happy hour at The Mai-Kai, 3599 N. Federal Highway, Fort Lauderdale. (954) 563-3272. Free, 5 to 7 p.m. All ages welcome. [Facebook event]
*** Saturday, July 20 – Laramie Dean with Skinny Jimmy & the Stingrays, Hardship Anchors, and Morgan La Rue and The Shimmy Shake Revue at Mickey's Bar, 350 S.W. 12th Ave., Pompano Beach. (954) 941-1611. Ages 18 and older welcome. Tickets $10 at the door, 8 p.m. [Facebook event]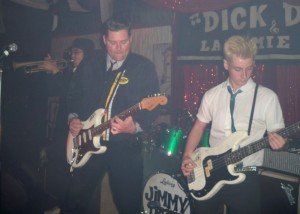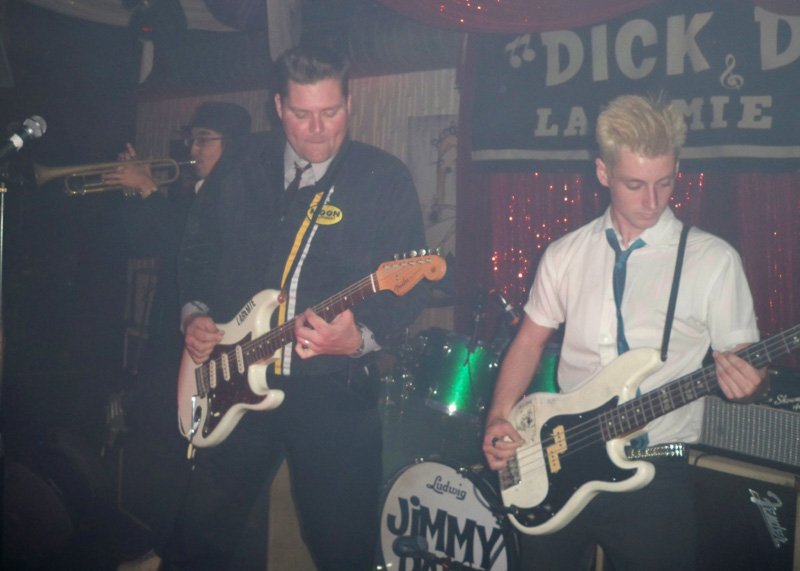 Guitarist Laramie Dean, who kick-started the South Florida surf rock scene before moving to Los Angeles in 2009, returns for his first area gigs since touring with the legendary Dick Dale in 2011.
Joining him on drums is Dick's son, Jimmy Dale, on this special "Dean & Dale Tour" that will cross the country this summer. The Miami date will be an old-school "surf-punk party" featuring bands representing both genres. They'll also be playing Pompano Beach and a special acoustic set at The Mai-Kai in Fort Lauderdale.
Touring with Dean and Dale is California punk band Hardship Anchors, featuring bassist Trevor Lucca, who does double-duty in both bands.
Continue reading "Laramie Dean returns to South Florida for surf-punk party, three area events"