Updated Oct. 16, 2012
See below: Our Bora Bora review | Ancestor recipe | Tribute recipe
Related: Rums of The Mai-Kai: Legendary Lemon Hart returns to the promised land
* Cocktail flights soar at Mai-Kai Mixer, reveal revolutionary use of rums
* Mai-Kai cocktail guide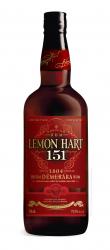 What a difference one rum can make. Relegated to the bottom end of our ratings and nearly forgotten, The Mai-Kai's Bora Bora is making a comeback thanks to the return of Lemon Hart Demerara rum, which gives this cocktail a much-needed boost.
The little-known Bora Bora has always been a potent concoction. We recommended it to folks who like a strong Mai Tai (classic, Trader Vic style) due to its intense combination of sour juices and Martinique rum. But with the smoky and tasty Lemon Hart replacing the earthy and sometimes harsh agricole rum, this drink takes on a whole new life.
It immediately jumped up five spots in our ratings (rising from 2 1/2 to 3 stars) and inspired the tribute recipe below. After further study, we moved it up another five spots to the top of the 3-star rankings. Click here for more on the return of Lemon Hart Demerara rum to The Mai-Kai.
The official menu description



BORA BORA

Long and smooth, but potent. An adventurous challenge.
Okole Maluna Society review and rating
Size: Medium
Potency: Strong
Flavor profile: Strong yet smooth rums, lime juice, grapefruit juice, cinnamon.
Review: Formerly overtly rough and bitter, the Bora Bora benefitted greatly from the return of Lemon Hart Demerara rum to The Mai-Kai's bars in April 2012.
Rating: 3 out of 5 stars (see how it ranks)
Ancestry: The Bora Bora is one of the lesser known drinks on the menu, but it's survived 55 years, out-living such defunct classics as the Demerara Cocktail and Last Rites. It's a direct descendant of Don the Beachcomber's Donga Punch.
Bilge: The Bora Bora shares its name with one of the most flamboyant dishes on the dinner menu. Priced at $67, Lobster Bora Bora features a shelled 2-pound Maine lobster sauteed with mushrooms and flamed with bourbon, finished with cream and a red wine Bordelaise sauce. Don't let the price scare you. It's big enough for two. If you dare, pair it with a couple Bora Bora cocktails.
Agree or disagree? Share your reviews and comments below!

ANCESTOR RECIPE
Donga Punch
(From Beachbum Berry's Sippin' Safari)
* 3/4 ounce fresh lime juice
* 1 1/2 ounces Don's Mix
(2 parts grapefruit juice to 1 part cinnamon syrup)
* 1 1/2 ounces aged Martinique rum
Put everything into a cocktail shaker half-filled with crushed ice. Shake well. Pour into a tall glass, adding more crushed ice to fill.
Served at Don the Beachcomber, circa 1937. "Donga" is Zulu for "a gully in a field."
Mai-Kai mixologist Mariano Licudine worked at the original Don the Beachcomber in Hollywood starting in 1939, so he most likely based the Bora Bora on this old classic. With only three ingredients, this is a relatively easy way to transport yourself back to the golden age of mixology.
Notes and tips for home mixologists
* Don's mix is that mystery ingredient in the original Zombie that Beachbum Berry unveiled in Sippin' Safari. It's best made fresh, but you can also pick up a fine bottled version from B.G. Reynolds.
* Martinique (or agricole) rum, made from fresh sugar cane instead of sugar by-products such as molasses, is noted for its earthy taste. It's crucial to avoid cheap brands and stick with proven products such as Rhum Clement VSOP or Rhum St. James Extra Old.
Tribute to The Mai-Kai's Bora Bora
By The Atomic Grog
* 1/2 ounce fresh lime juice
* 1 1/2 ounces Don's Mix
(2 parts grapefruit juice to 1 part cinnamon syrup)
* 1 ounce gold Virgin Islands rum
* 3/4 ounce Lemon Hart 80 Demerara rum
* 3/4 ounce dark Jamaican rum
(Kohala Bay or appropriate substitute)
* 1 dash Angostura bitters
Shake vigorously with 1 cup of cubed ice. Strain into a tall cocktail glass filled with crushed ice. Garnish with a strip of orange peel.
Our tribute is very similar to the Donga Punch, naturally, with the exception of the rums and bitters. It's interesting that Licudine replaced the original recipe's Martinique rum with Demerara. The same rum substitution was used when he tweaked Three Dots and a Dash, a World War II era Don the Beachcomber drink, to become the S.O.S. Both reverted back to Martinique when Demerara was unavailable but now have returned to their original recipes.
Notes and tips for home mixologists
As noted above, the return of Lemon Hart Demerara rum to The Mai-Kai inspired this tribute, but it was the Bora Bora's inclusion on the cocktail flights menu at our Mai-Kai Mixer event in June 2012 that provided the real impetus. While presenting the flights, Manager Kern Mattei gave us the scoop on the exact rums contained in the drinks, providing this tribute with a very accurate foundation on which to build.
* The Don's Mix proportions work out nicely. If you don't have a batch prepared, simply use 1 ounce of white grapefruit juice and 1/2 ounce of rich cinnamon syrup, such as the B.G. Reynolds brand. Cinnamon is not commonly associated with cocktails, but the syrup makes many appearances in Mai-Kai drinks. Click here for a list.
* Cruzan is one of the best gold mixing rums, so it's recommended in this drink. If you don't have access to Lemon Hart, try one of El Dorado's 80-proof Demerara rums. Kohala Bay, the descendant of the distinctive "Dagger Punch" brand of dark Jamiacan rum, is one of The Mai-Kai's secret weapons with its slightly overproof blend and fiery flavor. It's available in Florida (and Jamaica) but hard to find elsewhere. [Click here for more info] Lacking this distinctive rum, the next best thing is a combination of equal parts Smith & Cross and El Dorado 12. To simplify matters, you could use just use 1 ounce of ED 12 and 1/2 ounce Smith & Cross in this tribute, plus the 1 ounce of gold rum.
Some of these ingredients may be difficult to track down, but the result will be well worth it. The Bora Bora is another good example of how The Mai-Kai uses complimentary rums to create distinctive flavors.
Okole maluna!